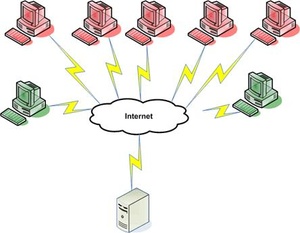 The US DOJ has announced today that Arizona man Joshua Schichtel has been sentenced to 30 months in prison for selling access to botnets as well as using the nets to perform
DDoS
attacks on numerous businesses.
Schichtel was allegedly part of the hacking group 'DDOS
Mafia
,' a group that performed the attacks on behalf of a business owner against his rivals.
The hacker plead guilty last August to a single count of attempting to cause damage to multiple computers without authorization by the transmission of programs, codes or commands. The charge was a violation of the U.S. Computer Fraud and Abuse Act.
Schichtel plead guilty to installing malware on 72,000 computers that then became part of the
botnet
.
For
this job
, the business owner paid Schichtel a measly $1500.