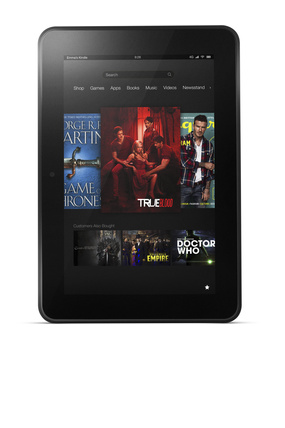 Amazon has confirmed that its new high-end Kindle Fire
HD
8.9 with 4G has not yet been approved by the FCC.
The device is set for release on November 20th but pre-orders began earlier this week for the $500 tablet.
Amazon
sent out
confirmation emails to anyone who pre-ordered adding the following note:
"We will send you an email asking you to confirm your pre-order of Kindle Fire when it is approved for sale by the Federal Communications Commission."
FCC approval is necessary for all devices that include wireless communications to ensure they operate safely. Of course, the device will be approved for its dual-band Wi-Fi and 4G radio, it is now just a matter of when and whether it will delay shipment.
Analysts say it is a strange move to unveil a high-profile item in such a fashion without already having approval. Amazon cannot ship the product until it has approval.