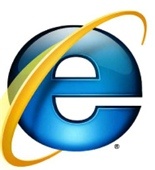 Google has announced this weekend that it will be officially discontinuing support for Internet Explorer 8 for all of its web services starting on November 15th.
"As we announced last year, we support the latest version of Google Chrome (which automatically updates whenever it detects that a new version of the browser is available) as well as the current and prior major release of Firefox, Internet Explorer and Safari on a rolling basis. Each time a new version of one of these browsers is released, we begin supporting the update and stop supporting the third-oldest version,
" added the search giant.
User with IE8 accessing Google apps, such as Gmail or Drive, will see messages stating they should upgrade if they want to keep full compatibility.
While it won't be an issue for most people to upgrade to the better IE9 (or another browser), anyone running a Windows XP PC will be out of luck given the fact that IE8 is the latest version of IE allowed to run on XP. Windows XP still accounts for about 29 percent global market share, thanks mainly to corporations slow to upgrade to Windows 7 and pirates in China. Windows 7 controls 51.4 percent market share, notes
PCM
.
Windows XP will reach the end-of-life status in early 2014, over 13 years after its launch.