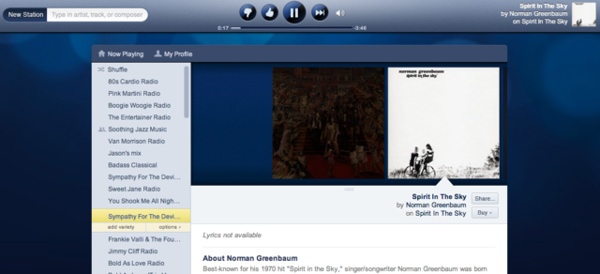 It appears that
streaming
music may actually be great for artists, despite what the record labels may believe.
Pandora CEO Tim Westergren noted today that it pays some of the top artists in the world over $1 million per year in royalties, with Lil Wayne and Drake topping the list at $3 million per year.
Says the exec:
"For over two thousand artists Pandora will pay over $10,000 dollars each over the next 12 months (including one of my favorites, the late jazz pianist Oscar Peterson), and for more than 800 we'll pay over $50,000, more than the income of the average American household. For top earners like Coldplay, Adele, Wiz Khalifa, Jason Aldean and others Pandora is already paying over $1 million each."
Some smaller, upcoming acts, like Drake friend French Montana will make $138,567 this year, despite being the 17,000th best-selling artist on established platforms like Amazon, says Westergren.
"These are all working artists who live well outside the mainstream--no steady rotation on broadcast radio, no high profile opening slots on major tours, no front page placement in online retail,"
the CEO concludes.
More here:
Pandora Blog