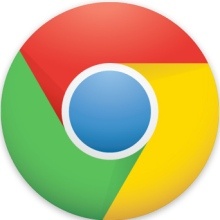 A hacker who goes by the name "Pinkie Pie" has had a nice pay day.
Pinkie Pie was paid $60,000 by Google for hacking the Chrome browser during the ongoing Hack in the Box Conference event in Kuala Lampur.
Google allows hackers to attack their Chrome browser as long as they report vulnerabilities. The grand prize was $60,000 for anyone who found a "full exploit." All partial exploits have prizes of $50,000.
The search giant called the hack "critical" and says it will not reveal the vulnerability until the majority of its users have patched their system.
Other companies like
Mozilla
and Facebook offer similar bounty programs, offering money for those who come forward after finding exploits.
Read more here:
Chrome Blog