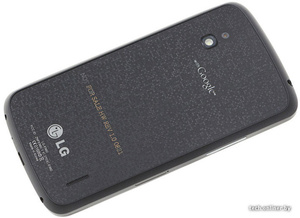 Over the past two weeks, rumors have been picking up about Google's supposed new Nexus phone, the
LG
Nexus 4 (or Optimus Nexus).
Today, we have one more rumor; the price.
Multiple reports are claiming that Google will sell the phone unlocked via its Google Play Store for just $399.
Why $399? Apparently because the phone will have just 8GB internal storage and no
LTE
radio. Supposedly, the device will launch on October 29th, after a Google press event in NYC.
LG's device looks like a slightly revamped LG Optimus G, which is the company's new flagship. Under the hood, the device will feature a quad-core Snapdragon S4, 2GB
RAM
and a large 4.7-inch display with 1280 x 768 display.
One question that remains is whether the phone will introduce a new Google operating system despite the fact that
Jelly Bean
is on less than 2 percent of all
Android
devices, currently. Most screenshots reveal the OS will be 4.1.2, a minor update to Jelly Bean, which makes the most sense and is already available for the
Galaxy Nexus
.