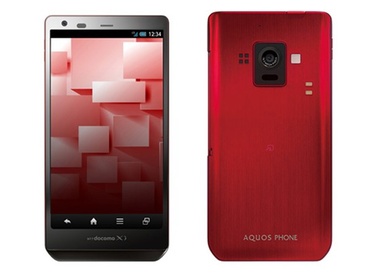 Sharp
has said today that their new IGZO display tech will lead to triple the battery life in smartphones and tablets, as well as offer better touch sensitivity.
The company also proudly boasted that shipments of devices with the new tech will "surge," although they neglected to state a time table.
For the time being, only two devices have been announced with the tech, both from Sharp themselves for sale in Japan.
IGZO is a backplane technology describing the materials used for the thin film transistors that drive the display. The tech requires less LEDs for backlighting leading to a huge improvement in power draw and therefore, battery life. So much so, that Sharp says mobile devices could have up to 300 percent better battery life, a number that cannot be ignored.
For example, Sharp's own Aquos Phone has a 2,320mAh battery and the company says it should last a full 48 hours on a single charge with "normal usage." Most current smartphones (with the exception of the
Motorola
Maxx line), including the iPhone and
Samsung Galaxy S III
average 18-24 hours for "normal" usage on a single charge.