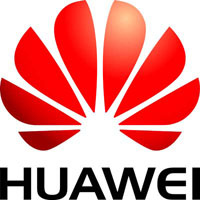 Huawei partner offered U.S. tech to Iranian firm.
Reuters
reported the story after analyzing documents surrounding
Huawei
- a Chinese firm that came under the suspicion of U.S. lawmakers for possible ties to Beijing.
A Tehran based firm, called
Soda Gostar Persian Vista
, is the supplier of Huawei equipment to Iranian firms. The report says that it tried to sell 6 cellular tower antennas made by
Andrew LLC
- a U.S. company - to
MTN Irancell
, a cellular service provider in Iran.
Sanctions imposed on Iran by the U.S. government forbid the sale of tech equipment to firms and government agencies in Iran.
When MTN Irancell realized that the equipment was subject to embargo, it cancelled the order.
Huawei has said that it complies with U.S. laws and also requires that its partners do so, though this claim has come under scrutiny from the U.S. House Intelligence Committee. MTN Irancell's parent, the
MTN Group
in South Africa, said that it was a mistake, and that Huawei,
"through its local partner Soda Gostar, mistakenly provided details of U.S.-manufactured antennas,"
and that the cellular provider was seeking antennas made in Germany.
"We did not participate in the delivery of this project because Huawei has been and continues to be in strict compliance with all relevant international and local laws and regulations,"
a Huawei spokesman
told Reuters
.
Earlier in the year, Reuters also exposed
ZTE Corp.
, another Chinese firm, for selling or agreeing to sell millions of dollars worth of U.S. equipment to Iran, sparking an investigation by the Department of Justice.