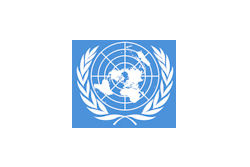 Who should control the Internet?
In December, a UN agency meeting will take place in Dubai, and the control of the Internet will be on the agenda. China, Russia and other nations have backed a move to take measures that effectively place the Internet under the authority of the
International Telecommunications Union (ITU)
- a U.N. agency that has acted as a standards setting body.
It is likely this proposal will be opposed by major Western nations. U.S. officials in particular argue that placing the Internet under UN control could undermine the freewheeling nature of cyberspace, which promotes open commerce and free expression. It could also, they argue,
enable some states to crack down on dissidents and political opponents
.
"The most likely outcome is a tie, and if that happens there won't be any dramatic changes, although that could change if the developing countries make a big push,"
said
James Lewis
, director of the Technology and Public Policy Program at the Washington-based Center for Strategic and International Studies.
"But there is a lot of discontent with how the Internet is governed and the US will have to deal with that at some point."
Public Knowledge
opposed new rules, saying that they could have devastating consequences for some people.
"These proposals, from the Russian Federation and several Arab states, would for the first time explicitly embrace the concept that governments have a right to control online communications and disrupt Internet access services,"
Harold Feld
of Public Knowledge, said.
"This would reverse the trend of the last few years increasingly finding that such actions violate fundamental human rights."