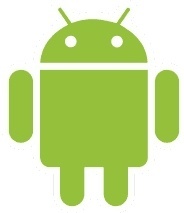 Android
has now left
Apple
and others to fight for the scraps in China.
According to the latest figures from Analysis International, Android now has 90.1 percent of the smartphone market share in China. In early 2011, the mobile OS had just 46.8 percent, making the latest number even more impressive.
The firm
even speculates
the number may be higher, as they do not include knock-off "white box" phones, most of which run on variants of Android anyways.
Apple dropped to 4.2 percent, remaining in second. This number may also be skewed, as well, since the company does not include grey market imports including the new
iPhone 5
which has not made it to China yet "officially."
In the same period, Nokia's Symbian fell from 31.8 percent share to an irrelevant 2.4 percent, as the company leaves the OS for dead.
Linux
, Windows Mobile, Windows Phone and BlackBerry combined for practically nothing.