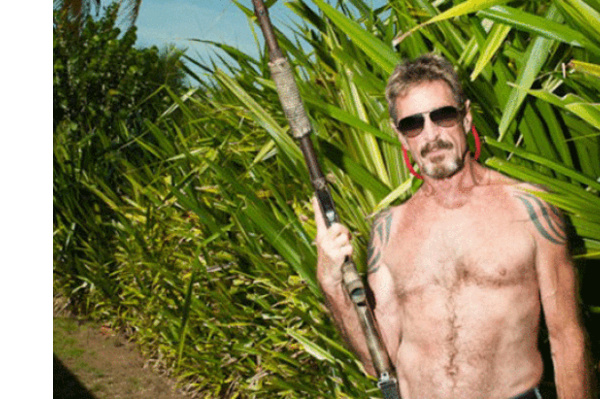 Faull was murdered last week near his home in Belize and the story was broken that McAfee was the lead suspect in the case.

Since then, McAfee has been in hiding but also blogging about his adventure, including how he dresses in disguises daily. One such disguise is a Guatemalan street vendor with a limp. He has said the charges against him are a vendetta for his refusal to donate money to Belize's ruling United Democratic Party.

For now, McAfee says he wants to find justice for Faull's murder and is willing to do so monetarily.



The developer told interviewers two years ago that his once $100 million fortune had dwindled to $4 million due to the financial crisis in 2008.