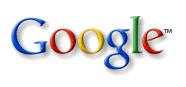 According to their recent
filings
, Google was able to avoid almost $2 billion in worldwide income taxes in 2011 by moving $10 billion in revenue to a shell company incorporated in Bermuda.
Bermuda does not have a corporate income tax, and the $10 billion was about 80 percent of Google's total pretax profit during the year.
The news is likely not good for Google, who is facing increased scrutiny in France, the UK, Italy and Australia over legal tax dodging. The EU, specifically, is asking member states to create anti-abuse rules for tax avoidance including creating a blacklist of tax havens, such as Bermuda and the Caymans.
For its part, Google stresses everything they do is completely legal (which it is) and that they boost the economies of the nations in which they employ workers:
"For example, we also employ over 2,000 people, help hundreds of thousands of businesses to grow online, and invest millions supporting new tech businesses in East London."
In the UK, Google paid $10 million in taxes on $4.1 billion in revenue.
In 2011, Google reported a tax rate of 3.2 percent on its overseas profits, even though most of its foreign sales in those nations should have had tax rates around 28 percent. Google is certainly not the only company to use such tactics, as
Apple
,
Microsoft
, Amazon, Starbucks and other giants employ the same maneuvering.