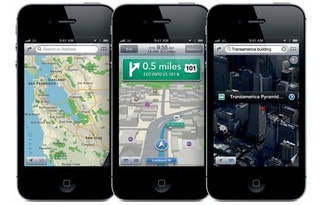 Google has
announced
that its newly released Google Maps for
iOS
was downloaded over 10 million times in just 48 hours after release.
The number amounts to 2.5 percent of all iOS devices sold, which is sizeable in its own right, however the number is deceiving as the app is not available yet to all
Apple
owners.
"We're excited for the positive reception of Google Maps for iPhone around the world,"
writes Google's Jeff Huber via Google+.
"Congratulations to the Maps Team on the recognition for the passion and hard work they poured into it, for this release and over the last 7+ years."
Google made its triumphant return to iOS after being removed as the default mapping/navigation application by Apple with the launch of iOS 6 and their own Apple Maps, which was riddled with bugs.