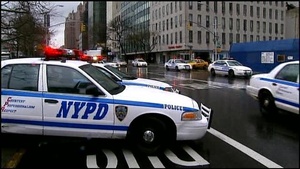 The NYPD (New York Police Department) says the annual crime rate is set to increase for the first time in two decades.
As of this week
, there have been 108,432 major crimes throughout the boroughs, up 3484 compared to the same time last year.
Most dramatically, according to Mayor Michael Bloomberg, thefts involving
Apple
products (like iPhones and iPads) were up 3890 year-over-year, a massive jump.
"If you just took away the jump in Apple, we'd be down for the year,"
added Marc La Vorgna, the mayor's press secretary.
"The proliferation of people carrying expensive devices around is so great. It's something that's never had to be dealt with before."
The trend of Apple hardware thefts outpacing other crime has been ongoing for years now.