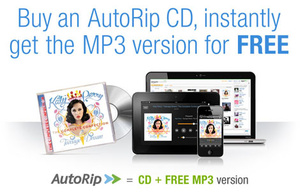 Amazon has launched "AutoRip" today, to much praise.
The new feature
allows customers to receive free digital copies of their purchased CDs for up to 50,000 albums. The program will also give MP3s for CDs purchased any time in the last 15 years.
All CDs, if they are eligible, will be added to your Cloud Player where it can be downloaded or streamed at 256kbps.
Your storage space is not affected, either, as the space taken will not count towards your current limit.
The deal is certainly great if you have been purchasing CDs for a long time, especially via Amazon.