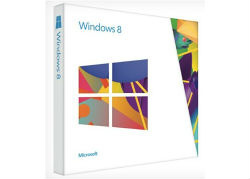 Microsoft
has announced this week that their latest, Windows 8, has reached 60 million licenses sold.
Windows Chief Marketing Officer and Chief Financial Officer Tami Reller made the announcement, explaining that the figure includes both upgrades and sales to OEMs for new purchases.
Perhaps more importantly, the company adds:
"This is a similar sales trajectory that we saw with Windows 7."
Additionally, Reller
noted
:
"We have seen a significant increase in the number of Windows 8 certified systems since general availability at the end of October. There are now more than 1,700 certified systems for Windows 8 and Windows RT."
On the Windows 8 app side, the company says the amount of available apps is up 400 percent since launch and there have been 100 million apps downloaded, to date.