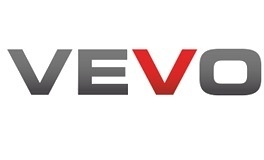 According to a new report, Google will take a minority stake in major music video distributor Vevo.
The stake
could cost the company up to $67 million and makes sense as it is becoming apparent the company is looking to move more into distribution through its YouTube brand.
Vevo is the top traffic
driver
to YouTube with its music videos, many of which receive over 100 million hits depending on the artist.
The music video distributor is a joint venture between Universal Music,
Sony
Music and Abu Dhabi Media.
Both companies have had a rocky relationship over the past few years, mainly over fees.