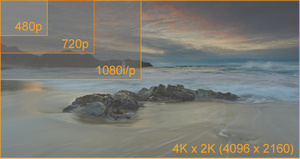 The Japanese government will be the first to launch a 4K
TV
broadcast.
By July 2014, the broadcast should be live, two years ahead of the country's own accelerated schedule.
The government says the broadcast will help to build demand for Ultra
HD
televisions in the nation. The "service will begin from communications satellites, followed by satellite broadcasting and ground digital broadcasting," reports
Reuters
.
Sony
,
Sharp
,
LG
and
Samsung
offer 4K TVs, however the prices are high and they are somewhat useless since there is minuscule amounts of 4K content available.
If all goes to schedule, the nation will be able to broadcast the final game of the 2014 World Cup in 4K, which would be incredible.