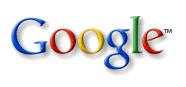 Google did not mislead, court says.
Australia's High Court has ruled that
Google Inc.
is not responsible for the messages conveyed by paid advertisers on its web services. The case was brought against Google by the
Australian Competition and Consumer Commission (ACCC)
.
The watchdog accused Google of misleading, and of deceptive conduct with its paid advertisements. Its case was based on advertisements shown on search results for
Honda Australia
, which would include ads for
CarSales
, a rival of Honda in the country. The suggesting, according to the group, was that CarSales was linked to Honda. An Australian Federal Court had ruled against Google and ordered it to take measures accordingly.
This week, the Australian High Court overruled the Federal Court's decision, finding that Google did not create the sponsored links and content, and was not responsible for the message they portrayed.
"Ordinary and reasonable users of the Google search engine would have understood that the representations conveyed by the sponsored links were those of the advertisers, and would not have concluded that Google adopted or endorsed the representations,"
the court said
.
Google said it was pleased with the outcome, while the ACCC said it would review the decision to check its ramifications for Australian consumer laws.