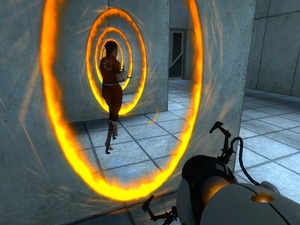 Valve has announced today that popular director J.J. Abrams will be working with the company to possibly create a Portal or
Half-Life
movie in the future.
Abram's production studio Bad Robot has signed on to work on both movies and games.
"There's an idea we have for a game that we'd like to work with Valve on,"
said
Abrams.
The announcement came after a joint keynote by Abrams and Newell called "Storytelling Across Platforms: Who Benefits Most, the Audience or the Player?"
"Movies let you experience moments that you might not think are the point, but really are everything," Abrams said during the keynote.