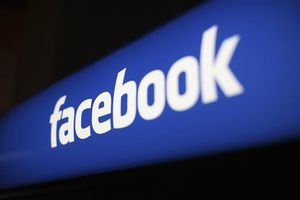 Facebook CMO David Fischer has confirmed; auto-play video ads may be coming to your news feed soon.
While the exec admitted that the ads can be distracting,
he says
"I believe there are ways we could do it."
Fischer, speaking at this week's Future Of Media Keynote, says businesses have been asking for ways to include more "attention-grabbing" ads, moving beyond a simple sidebar or news feed text and picture ad.
When asked if the company admired how any other company worked with video ads, he surprisingly gave props to Facebook's biggest competitor, Google.
"You know I think YouTube has moved in the right direction by putting more control in the user's hands, with the five-second TrueView thing."
TrueView are the ads on YouTube that allow the user to skip after 5 seconds. Businesses only get charged if viewers watch the whole ad.
Fischer was then asked how the ads could be incorporated to the News Feed:
"I believe there are ways we could do it. There are ways that could be destructive and distracting to the user experience. But there are ways that could potentially balance user experience with advertiser experience. We haven't put a product out yet because we haven't had one we're comfortable with. But if we could, then we would do it."