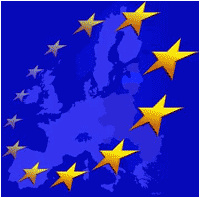 European Union regulators plan to take action against Google by the summer due to a change in the firm's Privacy Policy last year.
Google
moved to pool all user data across multiple services, such as
YouTube
and
GMail
, and users had no way to opt out of the change. European regulators warned Google about the change at the time, saying it was a high risk to users' privacy.
Google consolidated around sixty privacy policies across its services into one.
French regulator
CNIL
spearheaded the opposition to Google's change, and in October European regulators gave Google four months to change its approach to privacy. Now the French regulator has said Google failed to address concerns.
"Google did not provide any precise and effective answers,"
CNIL said
.
"In this context, the EU data protection authorities are committed to act and continue their investigations. Therefore, they propose to set up a working group, led by the CNIL, in order to coordinate their reaction, which should take place before summer."
Google maintains that its privacy policy is in line with European laws, and that it did in fact contact CNIL in January with a list of steps already taken to alleviate concerns.