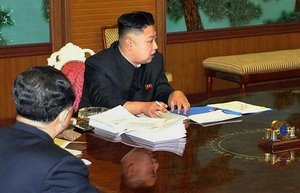 North Korea will now allow foreigners to use the Internet on their mobile phones, the second time in recent memory that the country has relaxed its normally stringent rules.
Unfortunately, if you are a citizen of the nation, you will not get access to the new mobile Internet service that will be offered by Koryolink.
Koryo is a joint venture between the Korea Post & Telecommunications Corporation and Egypt's Orascom Telecom Media and Technology Holding SAE.
The service will launch by March 1st
, and will be 3G, not the newer 4G
LTE
network seen in the U.S. and other nations.
Until last month, foreigners could not even bring their own cellphones into the country, but that rule was relaxed as long as they use Koryolink SIM cards.