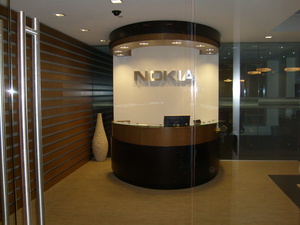 After trying their hand at the high-end smartphone market with little success, sources are claiming that
Nokia
will get back to its roots and try to dominate the low-end handset market and emerging markets.
The new phones will compete with devices from ZTE and Huawei, which are cheap and run on
Android
.
Nokia once ruled the smartphone world with its Symbian phones, controlling over 80 percent share. That share has gone to practically zero since the release of the iPhone and the launch of Android.
Last year, the device maker began selling its Windows Phone-based
Lumia
phones, in an effort to take share away from
Apple
and
Samsung
. Sales have been accelerating for their high-end devices, but most of Nokia's revenue still comes from the low-end market.
The sources claim
Nokia will introduce a low-end Nokia at next week's
Mobile World Congress
, for global launch in emerging markets.