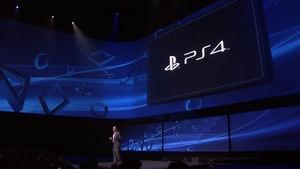 Goldman Sachs had some harsh words for the PlayStation 4 and its parent,
Sony
.
The bank's lead analyst Takashi Watanabe (of Goldman Sachs Japan), says the console could send Sony into a "downward spiral."
"In addition to dedicated consoles, we see little reason for developers to produce top titles for platforms with a low installed base; in turn there is a danger the installed base will not grow because the content lineup is weak,"
reads Watanabe's
note
.
Additionally, the analyst says the console's incompatibility with PS3 games is a huge disadvantage.
Outside of those harsh words, he did see some positive, including "the introduction of software development-friendly architecture and easy access to premium games such as
Diablo
Ⅲ." The analyst also believes the console could be a success if Sony markets it as a home entertainment center rather than a gaming console.