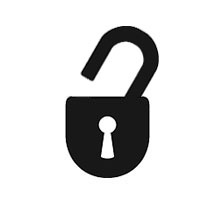 In January, it became illegal to unlock your phone in the U.S., unless your carrier authorizes it.
This week, outrage over the new policy has led to over 100,000 signatures on a petition at the White House site, meaning the government must respond to it and "champion a bill that makes unlocking permanently legal."
The policy is a big issue for anyone who wants to use their phone abroad, without needing to go through their U.S.' carrier's expensive roaming and international plans. Additionally, anyone who wants to move to a new
GSM
carrier in the U.S. (such as T-Mobile to AT&T), will have issues.
All phones purchased after January 26th are affected, so unlocking all your older phones will not be a problem.
Unfortunately for those who signed the petition, the new policy is monitored by the Library of Congress and
"the Library of Congress is an independent legislative branch agency, and it is unclear what power President Obama has to reverse its decision, even if he agrees with the petition,"
says
NPR
.