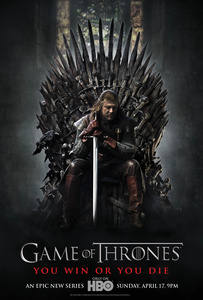 Blockbuster HBO hit "Game of Thrones" is well known to be the most pirated show on television now.
Director David Petrarca
doesn't seem to care
, however, downplaying any piracy since he says the show thrives on "cultural buzz."
In 2012, each episode of GoT was illegally downloaded almost 4 million times, making it far and away the most downloaded show on television, even ahead of perennial winners like Dexter.
Petrarca says HBO has 26 million subscribers in the US and 60 million worldwide, leaving plenty of dollars for the content to continue.