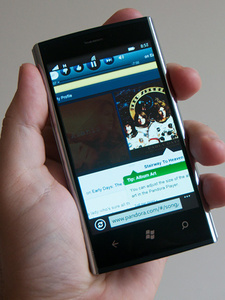 Pandora has said today that it will limit free mobile users to just 40 hours per month of music.
The move will help the company control rising royalty costs.
In its blog post, the company says the average free listener normally spends 20 hours listening to music throughout the course of the month, and not necessarily on mobile only.
The company adds
that only 4 percent of active users ever hit 40 hours per month.
Per-track royalty rates have jumped 9 percent this year, following a trend since 2009. The rates are expected to rise another 16 percent by 2015.
If you hit the 40 hour mark, you can pay $1 for unlimited listening for the rest of the month, or just continue to listen on your PC.