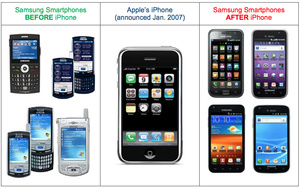 Federal Judge Lucy Koh ruled late last week that
Samsung
may have been unfairly hit in the patent infringement case against
Apple
, slashing the damages in the case to $599 million from the previous $1.05 billion.
Additionally, there will be a new trial for the cut balance, which could mean that Apple will walk away with part of the damages.
Koh stated that
"the Court identified an impermissible legal theory on which the jury based its award,"
and was therefore reducing the award.
The judge found
that the jury miscalculated the damages
, including the time period Apple should be awarded damages for.
While the verdict still stands on all the patent infringement, it is highly unlikely that Apple will get anywhere near the original $450 million awarded. The jury awarded damages for almost 15 months extra than they should have, for starters.