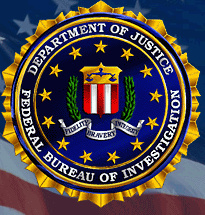 Google has revealed today how many National Security Letters it received during the year.
The NSLs allow the FBI to demand account information without a judge's warrant.
Usually, the FBI sends such letters to credit companies, banks, ISPs and other companies in an effort to learn more about American's finances and private communications. The agency will normally demand phone numbers, email addresses, and websites visited from companies like Google, citing that the information is relevant to an ongoing investigation. Google notes (
via Wired
) that the FBI, in their demands,
"may obtain 'the name, address, length of service, and local and long distance toll billing records' of a subscriber to a wire or electronic communications service. The FBI can't use NSLs to obtain anything else from Google, such as Gmail content, search queries, YouTube videos or user IP addresses."
Thanks to a new deal with the Obama administration, Google can reveal a "range" of NSL letters it has received. From 2009 until 2012, the company wrote that it received "0-999" National Security Letters.
Overall, in 2011, the FBI issued 16,511 NSLs related to 7201 different people.