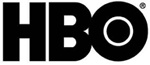 HBO has confirmed that it will make all episodes of its original shows available to international markets within one week of its U.S. broadcast.
Previously, the company's shows, including the most pirated show of 2012, Game of Thrones, would take weeks if not months to reach international audiences. This of course led to piracy, as fans of the shows could watch their favorite programs within hours of its broadcast instead of waiting.
If your market has HBO Go
streaming
, the shows will be available via that platform within a week, as well.
It is unclear what had changed in HBO's internal technical architecture that allows for the quicker availability, and HBO declined to specify.
Recently,
the company announced
that HBO was giving all of its international markets the option to simultaneously air Game of Thrones with its U.S. launch.