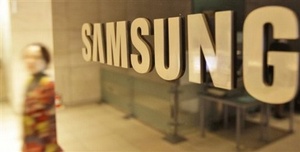 According to
Bloomberg
, the rumors are correct,
Samsung
is actively developing a smartwatch to once again beat
Apple
to the punch.
Apple has long been rumored to be developing an iWatch, wearable technology that syncs with your
iOS
device, includes fitness features and can possibly even make and receive phone calls. However, the company has never confirmed and there is no word on a possible release date.
"We've been preparing the watch product for so long,"
Lee Young Hee, executive vice president of Samsung's mobile business, said during an interview.
"We are working very hard to get ready for it. We are preparing products for the future, and the watch is definitely one of them."
There were little other details revealed, so it is unclear what features a Galaxy watch may include or when it will go on sale.