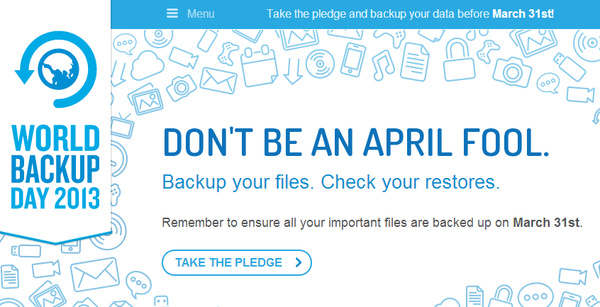 Today is World Backup Day, a tradition that started on Reddit in 2011 but has caught on with the rest of the world since.
There are plenty of great options to backup your data, including the built in options for Windows and OS X if you own an
external hard drive
.
Check this guide if you are a Windows user:
Backup and Restore
Try this guide if you are a Mac user:
Time Machine
If you prefer to have a little more power over your backups, check our plethora of backup tools here at Afterdawn:
Software section
Of course, you are willing to have your files in the cloud,
Box is a great alternative
, with 5GB free space.