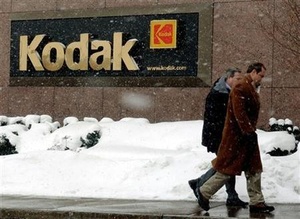 Bankrupt Eastman Kodak has
announced
today that it has agreed to sell document-imaging assets to Brother for $210 million, setting a starting bid if other companies want to compete for them.
Brother, which sells office equipment like multi-function printers, will also assume $67 million in customer prepayment liabilities.

In its effort to emerge from Chapter 11 bankruptcy, the company has been selling assets and slimming down. Kodak sold $525 million worth of digital-imaging patents last year, shut down their consumer inkjet printer unit, and is searching for buyers for its consumer film and photo kiosks.

The eventual goal is to emerge as a profitable company working with commercial printing and packaging.