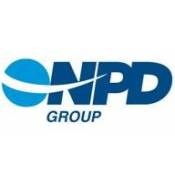 According to NPD's
latest figures
, the video game industry saw another 10 percent year-over-year drop, continuing the trend of double digit declines.
Gamers spent just $992.5 million on consoles, software and accessories for the month of March, down from $1.1 billion last year.

While the trend itself is very disheartening for the industry, it is important to note that the reports do not include digital sales, which have become very popular especially through outlets like Xbox Live. Additionally, the PS4 and Xbox Next will launch later this year, so gamers are shrewdly staying away from purchases as they wait on the new contenders.

As has become commonplace, hardware sales saw the biggest decline, down 32 percent to $221.6 million. Software sales were up 2 percent to $602.4 million, a nice reprieve.