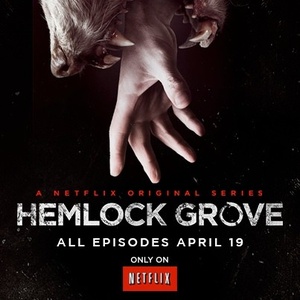 Netflix's new original series, 'Hemlock Grove,' is available for
streaming
as of Friday.
The 'supernatural' horror series is directed by Eli Roth (of Hostel fame), and takes place in a small town that has suddenly begun seeing werewolf and other monster attacks.

Streaming king Netflix has been ramping up their original content, trying to compete with HBO. The first two series, 'Lilhammer' and 'House of Cards' have been hits, and the company is bringing the cult classic 'Arrested Development' back next month for a final season. Later this year, 'Orange is the New Black" will be released, and next year a major sci-fi series called "Sense8" will be made available.

As with all Netflix original series, you can view all episodes already, without having to wait week to week.

Trailer is RED BAND, meaning there is some slight nudity and foul language.