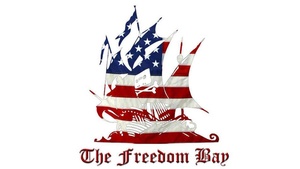 Earlier this year, we reported that the Antiguan government looked to be planning to launch a site that will sell movies, music and software without giving a dime back to the copyright holders.
The U.S. has a trade blockade with the island due to its offering of Internet gambling services, even though the WTO had ruled in Antigua's favor multiple times. Antiguan officials hope to make some income back through the new
warez
site.
Gambling was a major business for Antigua, up until a couple of years ago when the U.S. took the unprecedented step of shutting down all American access to gambling sites, most notably sports betting and poker. "What was once a multi-billion dollar industry in our country, employing almost 5 percent of our population has now shrunk to virtually nothing," said Antigua's High Commissioner to London Carl Roberts, at the time.
The WTO previously ruled that the U.S. block of Antiguan gambling companies violated free-trade. The group then ruled that Antigua can "suspend U.S. copyrights up to $21 million annually." The government now plans to use this option, selling U.S. media to customers worldwide (up to $21 million worth), without giving a penny to the copyright holders.
Sources are claiming that The Pirate Bay will be an excellent partner in the endeavor, and they are actively looking to be a part of it.
The Antiguan government is preparing to accept bids to operate the platform, which will certainly open this year.
TorrentFreak
suggests that Pirate Bay could make the platform ad-supported, which would not be part of the $21 million cap.
Concludes The Pirate Bay, making a reference
to their April Fool's gag
:
"I think this would be a great opportunity to finally launch The Freedom Bay."