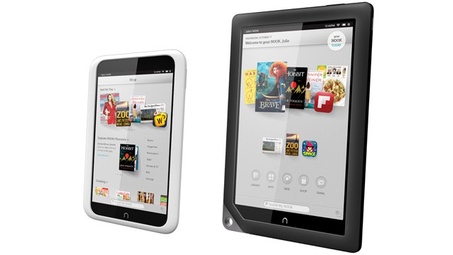 According to
sources
,
Microsoft
is exploring purchasing the rest of the digital assets of Nook Media that it does not own for $1 billion.
Nook Media is the division of Barnes & Noble that controls the digital book store, Nook hardware and college book stores.

If the report is accurate, Microsoft would control the division and phase out the Android-based tablets (such as the Nook HD+) by the end of the 2014 fiscal year. Nook Media would then move to a model where all Nook content is distributed through dedicated apps and 'third-party partner devices.'

Most likely, Windows 8 tablets will be the partner devices, with a Nook app pre-installed. The more popular Nook e-readers will eventually phase out, as well, following the general trend of consumers moving to tablets and smartphones as "all-purpose" devices.



Microsoft has currently invested $300 million in Nook Media, with another $180 million being used by Nook to develop content for Windows 8 devices. The $300 million gives Microsoft a 16.8 percent stake in the company.