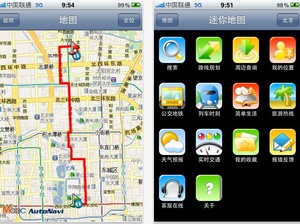 E-commerce giant Alibaba has paid $294 million for a 28 percent share in AutoNavi, China's top auto navigation mapping system.
Says the
press release
:
"AutoNavi announced that the company and several entities affiliated with Alibaba Group have agreed to form a strategic alliance to jointly explore and develop location-based e-commerce opportunities. In addition, AutoNavi announced that the parties have entered into definitive agreements whereby Alibaba, through a wholly owned subsidiary, will invest approximately $294M in newly issued preferred and ordinary shares of the company, representing approximately 28% of the company's total issued and outstanding shares on a fully-diluted basis."
AutoNavi has a dominant position in China's growing
GPS
space, but the deal actually sent the company's shares falling as it was lower than expected. AutoNavi recently surpassed 100 million downloads and competes directly with Google Maps, Baidu and others while controlling a 45 percent share of the China GPS market.
Besides its own app, AutoNavi also has deals with
Apple
, Bing and Sina.