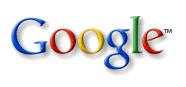 According to
The Verge
, Google has taken the next step in their plans to launch a subscription
streaming
music service.
The report says the search giant has signed licensing deals with UMG and
Sony
Music, the two largest of the Big 4 record labels. The company is said to have signed a similar deal with Warner Music earlier in the year.
Google is expected to unveil the streaming service at this week's I/O conference, and the service will compete with
Spotify
, Rdio and others.
If accurate, Google will be the first of the tech titans to get in on the unlimited streaming subscription services market. Amazon and
Apple
are also said to be exploring options.