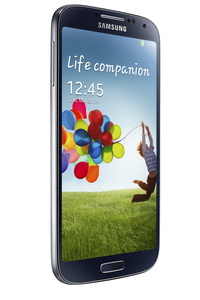 Samsung
has announced that it is confident they will surpass 10 million units sold of the
Galaxy S4
by next week.
More importantly for the company, they expect it to sell over 100 million units during its lifetime.

"We are confident that we will pass more than 10 million sales of the S4 next week. It is selling much faster than the previous model S3,"
Samsung Electronics co-CEO Shin Jong-kyun said.
The device went on sale on April 27th around the globe and is available in 60 different countries.
"Samsung spent 50 days to pass the 10 million sales mark for the S3. The S4 will be Samsung's first '10 million seller' device less than a month after its official debut,"
Shin added
.
The company is the biggest phone maker in the world.