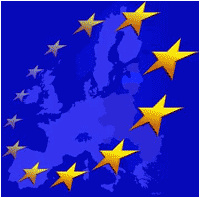 The European Commission has its eye on the issue of Net Neutrality, and the throttling and blocking activities of some European telecoms providers.
In a speech yesterday about the European Union's role in safeguarding the open Internet in the single market, European Commission VP Neelie Kroes outlined the role of regulation in the telecommunications market, with regard broadband services, both wired and wireless.

Kroes targeted four main areas in the market. Firstly, Kroes seemed to point out where regulators should not interfere, and that's in the choice provided by the free market for varying types of broadband services, from home basic packages for the casual browser to high-end expensive services required for businesses, for example. In other words, there would appear to be no EU-wide plan for basic broadband "standards" like you would see in some individual states, dictating basic speeds and other factors.

While Kroes seems to feel the European regulator has no part there, she did however say that EU telecoms providers should be forced into full transparency. That is, if you buy broadband services from any provider within the European market, you must be told what exactly you are paying for including the actual broadband speeds you should expect and not a theoretical maximum, and refereed to other "nasty surprises" that consumers may only realize after signing a contract, which could include data usage limits for example. Just as in the United States, services that claim to be "unlimited" typically have many hidden "fair usage" limits.

Kroes also feels that European customers should be free to switch providers without countless obstructions, noting barriers such as obsessive charges, modem hiring or e-mail address concerns. The practice of automatically extending contracts when they expire for an additional period of time (like an additional 12 months) also appears to be in the VP's sights.

Where the controversy lay in Kroes' speech however, is the issue of Net Neutrality. Innovation requires real competition, according to Kroes, and that innovation can be stifled by Internet Service Providers (ISP) who choose to degrade services such as Skype or WhatsAPP, to "simply avoid the competition."

While Kroes did point out that customers are more aware now of such throttling practices and likely to avoid providers who engage in them, she clearly feels there is a need for clear EU regulations in this area.

"But equally it's clear to me that many Europeans expect protection against such commercial tactics. And that is exactly the EU safeguard we will be providing. A safeguard for every European, on every device, on every network: a guarantee of access to the full and open internet, without any blocking or throttling of competing services," Kroes said.

Those proposals will be put forward by Kroes to the European Commission, and could eventually be enshrined into EU regulations that have to be applied in all member states of the single market.

One interesting observation from the speech is Kroes included wireless providers in her speech. In the United States, wireless providers do get some concessions that wired providers do not, due to data concerns. Wireless providers also have the most to fear from services like Skype, and VoIP services, and see them as a direct challenge to their core business.