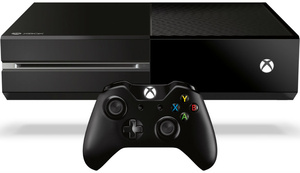 After extreme backlash and
outcry
over their purported anti-consumer Xbox One,
Microsoft
has finally come clean, unveiling the official policies for
Kinect
, used games and online connectivity.
Internet Connectivity
In regards to Internet connectivity, rumored had it that the Xbox One would use "always-on"
DRM
, meaning an Internet connection is required at all times to play a game, even in single player mode. Microsoft has confirmed the Xbox One will use a restrictive DRM but it is not "always-on." You will be allowed to play on your home console for 24 hours without a connection, but after that you will need to login again to continue playing and get another 24 hours. If you log in with your Xbox account to someone else's console, you will need Internet every hour, even in single player mode.
Blu-ray
,
DVD
and TV watching is not affected.
The company
also confirmed
that sections of some games will require a cloud connection, but that is at the discretion of the developers.
Reads the company's statement:
A persistent connection is 'not required', but one is if you want to 'verify if system, application or game updates are needed and to see if you have acquired new games, or resold, traded in, or given your game to a friend.'

1.5MB internet connection is recommended
Used Games and Cloud Installation
Microsoft says you can buy games on disc or in digital, but they will be charge of the digital sales. Once you purchase a digital copy, it sits in the cloud for your to install when you can. If you want to play on another console, you will have to login, download and install it there, without need for disc.
Reports had claimed that Microsoft would charge a fee to play used games, but that does not appear to be the case:
"Today, some gamers choose to sell their old disc-based games back for cash and credit. We designed Xbox One so game publishers can enable you to trade in your games at participating retailers. Microsoft does not charge a platform fee to retailers, publishers, or consumers for enabling transfer of these games."
You read that right. Microsoft will not charge, but publishers are allowed to block used game sales. Publishers don't make a penny off of used game sales, so it is clear that used games will likely be blocked on the Xbox.
On the bright side, you can share games within your library with up to 10 members of your family.
"Just like today, a family member can play your copy of Forza Motorsport at a friend's house,"
says Microsoft.
"Only now, they will see not just Forza, but all of your shared games. You can always play your games, and any one of your family members can be playing from your shared library at a given time."