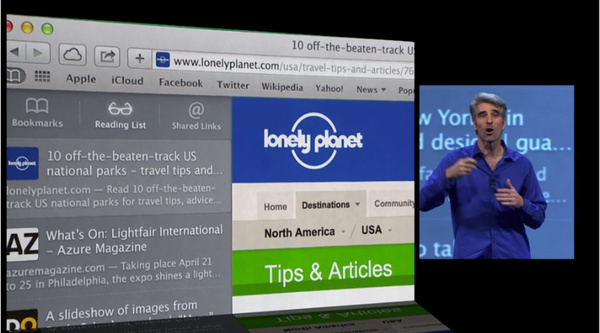 The company says there is a new sidebar that displays your reading list and also adds shared links from your friends and follows on places like Twitter and LinkedIn.
In terms of performance, Apple says JavaScript has been improved so majorly that the browser now beats Chrome, IE and Firefox (using SunSpider benchmarks).
Using JS bench, Safari also now beats Chrome.
In regards to energy usage, Safari now uses less energy than Chrome and easily demolishes Firefox.
Additonally, Apple has introduced iCloud keychain, which remembers your website logins, credit card numbers and personal details. It's encrypted and requires you to remember a single password/security code.