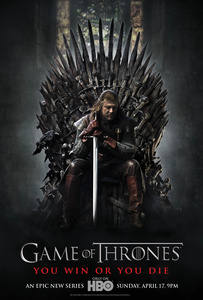 The finale of the third season of hit TV show Game of Thrones is the most pirated TV show episode so far, according to
TorrentFreak
.
Within 24 hours of its broadcast, it had already been downloaded a million times. At one point, the episode was being shared by 170,000 peers. The first episode of the same season was being shared by 160,000 people shortly after it aired.
The majority of downloads of the season finale were in Australia, followed by the United States, Canada and then the UK.
Earlier this year, Director
David Petrarca
seemed to
brush aside any concerns
over the claims that Game of Thrones is the most pirated TV show.
HBO programming president Michael Lombardo also seemed to downplay the situation in April, when he told
Entertainment Weekly
that it was a
"compliment of sorts"
for the show.
"The demand is there. And it certainly didn't negatively impact the DVD sales. Piracy is something that comes along with having a wildly successful show on a subscription network,"
Lombardo said
.