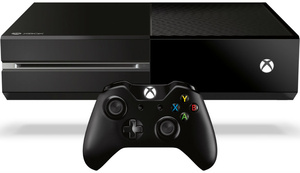 Microsoft
, in an ongoing effort to alienate fans, has left confusing messages as to whether the upcoming Xbox One console will function properly outside of the "supported" countries it is being released in.
For example, Microsoft says the Xbox One "requires account on Xbox Live in an Xbox One-supported Xbox Live country" and "Xbox One games are for activation and distribution only in specified geographic regions."
Xbox support has also responded on Twitter to questions about playing imported games, or taking your console on the road, and the answers are not promising (see below). Microsoft has only confirmed 21 countries for the console this year, with more expected next year at unknown times. A few major gaming hubs, like Japan, are not on that list.
The Verge
asked Microsoft directly if the console is IP-locked:
At this time, we have announced Xbox One will be available in 21 markets in November this year and additional markets later in 2014. Similar to the movie and music industry, games and other content must meet country-specific regulatory guidelines before they are cleared for sale - which means that games will work in the broad geographic regions for which they have been cleared, much as today with Xbox 360. While the console itself is not geographically restricted, a user's Xbox Live account, content, apps and experiences are all tied to the country of billing and residence.
Does that mean one must sign up for an Xbox Live account in a region where the console is supported otherwise they will have a useless console? It appears that way, but Microsoft remains confusing on the subject.
Sony
has already announced the PS4 will not have region restrictions.
@Crofna Unsupported countries would not have the full experience, and may not work. ^PC

-- Xbox Support (@XboxSupport1) June 12, 2013