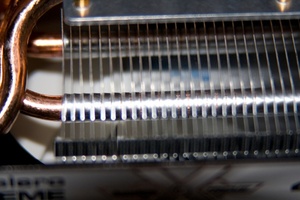 According to
Digitimes
,
Apple
and
Samsung
have begun developing ultra-thin heat pipes for their upcoming smartphones, with the potential to reveal "heat pipe-adopted models in the fourth quarter."
The companies would not be the first to launch such a model, as
NEC
just unveiled their Medias X06E, a smartphone with a 4.7-inch 1,280x720 OLED display, a 1.7GHz Qualcomm Snapdragon S4 Pro 4 processor and heat pipes for improved cooling.
Digi says the "conventional graphite plus foil cooling method is no longer able to dissipate enough heat in modern smartphone models efficiently" mainly thanks to the standardization of
LTE
chips.
Ultrabooks currently use heat pipes with diameters of 1-1.2mm, but NEC's has a tiny 0.6mm diameter. Due to Apple's tiny screens, that may have to be even smaller for upcoming devices.