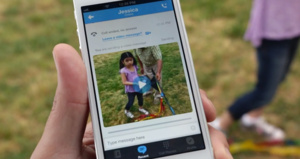 Four months ago,
Skype
unveiled video messaging, a mixture of its instant messaging and video chat services.
While the service was well accepted, it was limited because you needed a premium Skype account to use it on an unlimited basis.
As of today
, the feature is now free to all users, no matter what type of account you have. Video messaging options are now available for the desktop versions of Skype,
iOS
,
Android
, and BlackBerry.
Somewhat surprisingly, Windows Phone owners cannot send video messages, just receive them for the time being.