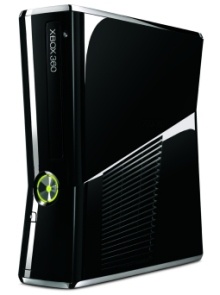 While the Nintendo Wii console once led Microsoft's Xbox 360 console by over nine million in lifetime sales in the U.S, it is likely to lose its American crown this year.
When the
Nintendo Wii
first launched in 2006, the Xbox 360 had been on the market for a year in the United States. At that point, there were three million Xbox 360s in the home of gamers. However, the cheaper Wii console which had eaten up attention due to its motion control gaming came along and quickly started to eat into Microsoft's lead.
Month after month you simply couldn't stop the Wii from dominating the hardware sales charts. It was simply a given that the Wii would win the month, every month, the Xbox 360 would come second, and for a while, the PS3 would finish way behind.
But as time went on and the novelty of the Wii reduced, and with the cost of both the Xbox 360 and PS3 coming down while the games got more plentiful and better, it was only a matter of time before the tables would turn.
In May 2010,
there were over nine million more Wii consoles in the U.S. than Xbox 360 consoles
, but that's where the decline of its American reign began. Starting in June 2010, the Xbox 360 has outsold the Wii every single month. In November and December 2012 alone, 1.75 million more Xbox 360 consoles were sold than Wiis.
With an average of 278,000 more units sold per month, the Xbox 360 is likely to overtake the Wii in the United States by the end of the year. The only possible way for the Wii's American dominance to survive into 2014 is if the launch of the PS4 and Xbox One significantly reduce sales of Xbox 360 consoles, but with a decent software line-up on the horizon, sales of Xbox 360 are unlikely to collapse.
On the global scale, the Wii still is far ahead with an estimated over 100 million sales, compared to the Xbox 360 and PS3 between 75-76 million each. One area of concern for Xbox 360 was always Japan, and it is estimated to only have sold a couple of million consoles in the territory, compared to nearly 13 million Wiis and over 9 million PS3s.