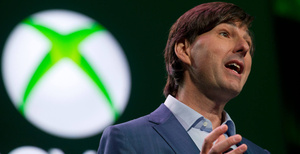 Earlier this week we reported that current
Microsoft
Entertainment (Xbox) head Don Mattrick was leaving the company to take the helm at struggling casual
game maker
Zynga.
Mattrick will replace Zynga founder and current CEO Mark Pincus, who may have been out of his league once the company went public last year.
It has been reported today that Mattrick will get a huge pay package for his services, with a base salary of $1 million, a sign-on cash bonus of $5 million and an annual bonus of $2 million.
Additionally,
the exec will receive a stock grant of 9 million restricted shares
that vest over the next three years. At Zynga's current share price, that stock is worth over $30 million. At the end of his first year with the company, Mattrick will also get another $11 million in shares (based on current valuation), taking his overall compensation package to $50 million.
If Zynga is satisfied with his performance this year, he will also be eligible for new stock valued at $7 million next year as a bonus/grant.
Mattrick formerly had high-ranking positions at EA before coming to Microsoft and taking the Xbox division into the black after years of operating losses.